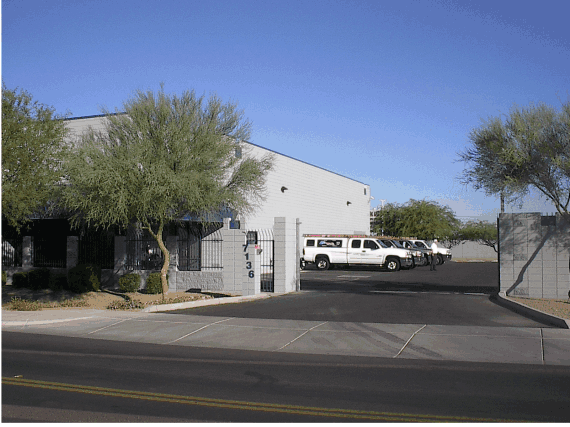 System-Aire was a result of many years of planning and work. I'm Bill Johnson, and with my wife, Connie, we were working in northern Minnesota in 1973, when the company I was working for was looking at an extended shutdown that would have put me out of work. We decided to work extra to enable me to attend the best Trade school in the region, Dunwoody Industrial Institute.
The fall of 1974 until the spring of 1976 was spent in school for basic refrigeration training. Upon completion, we decided to move to Arizona to build our future. We wanted to get good field experience before starting a company of our own. This resulted in 13 years of experience in the field as a service technician, factory representative service, and a service manager for another service contractor.
Finally, in the Spring of 1988, we made the move to start our HVAC service company. This company was to provide our clients with the very best service available in the state of Arizona. Service that is tailored to their needs, resources and takes into consideration all aspects of their facilities. The name of the company was formulated to look at the overall "HVAC System" not just fix the machine, but to provide comfort to the client. Hence the name "System-Aire", means we service the entire system. The motto "Quality, Service, Today" describes the enhanced prompt service a client can expect as well as when.
By 1989 clients had requested our service to the extent that we not only started fulltime, but we ended the year with four service trucks running and a fulltime office personnel. The company has been on a solid basis since and continued to devote our time and resources to making sure our clients can count on System-Aire, Inc. for the best and knowledgeable service available for the last 29 years.
In 2009, we brought a plumber on board to provide plumbing service to our clients. We searched for several years to get a plumber with experience, fantastic work ethic and would provide the quality of services our clients have come to expect from System-Aire, Inc. The plumbing division has enhanced our ability to provide the public with services that can be trusted.
System-Aire, Inc. continues to look for more areas to improve our services through education, new equipment and methodology that the industry is transitioning through while changing home comfort from a trade to a professional occupation.